Families are finding new ways to spend their weekend time and vacations. National parks, nature reserves, and other outdoor venues that are generally less crowded have now become preferred travel destinations as more people seek vacation ideas during post-pandemic life. 
A survey of 1000 people conducted by the University of Illinois at Chicago Translab found that people remain cautious of flying to vacation destinations and instead plan to take more long-distance trips in their cars.
And with a little creativity and planning, you can have a great family getaway that's both safe and fun. Here are some essential tips if you are planning to take off to a nearby destination this summer. 
Stay Well Hydrated
It's essential to stay hydrated, especially if you are traveling during the hot summer months. You are all going to sweat and feel thirsty along the way. Keeping your body well hydrated by replacing electrolytes and water lost due to sweat is essential, and can help to prevent mental and physical fatigue.
In addition to tackling your dehydration, Hydrus can also help prevent muscle cramps and joint pains. Many of us are just now starting to become more active after sheltering in place for months. That's why it's essential to have some Hydrus on hand in case you experience muscle cramping or joint pain.
Hydrus' single-serving packets are easy to take along while traveling on long walks, bike rides, hikes, and picnics. And because they are sugar-free, Mom's love using them as an alternative to sugary drinks. 
Snacks, Snacks, Snacks 
There's nothing worse than being in a car full of hungry kids, so make sure to pack A LOT of snacks. If it's a longer drive, there could be delays and fewer options for food on the way, which is why many people are opting to bring entire meals. Summer salads, fruits and vegetables make excellent summertime picnicking items that can be prepared at home in advance. Oh, and make sure to bring a picnic blanket, you never know when you might come across a beautiful spot where you can rest and enjoy the view with the entire family.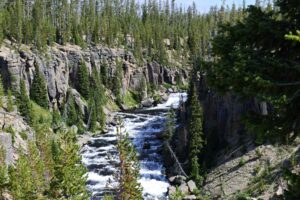 Set Up A Location Sharing App Your Phone or Smartwatch
If you are planning on taking a long hike or camping, you may want to set up location sharing on your phone. Many families already use the iPhone's family sharing app, which provides locations of other iPhone users. You'll be able to see everyone's location. Plus, if you leave your phone somewhere, you'll easily be able to find it.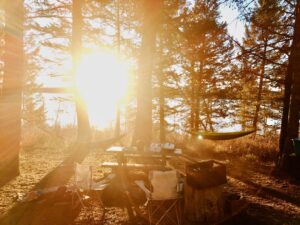 Remember The Essentials
You should still try to maintain social distancing and bring along all of your protective equipment: masks, gloves, face shields, and hand sanitizers. Families on overnight stays are bringing cleaning products to sanitize rooms and other spaces. But if you aren't so brave as to risk an overnight stay, it's still essential to have extra gloves, masks, and other items on hand in case you lose them.  Oh, of course, don't forget to layer your clothing and bring plenty of sunblock and a pair of sunglasses!

Make A Bucket List
Make a bucket list of places that are within driving distance that you have always wanted to visit but just haven't had a chance to do yet. You might find a beautiful place to spend time with your family that's right around the corner or within a few hours' drive from your home. It's likely that you will be able to make more trips than just one this summer, so if you are planning to keep it local, there are plenty of options around it only takes some planning.  Here's a list of national and local parks that you might want to consider adding to your bucket list.