Kevin is an athlete and father to four teenage children. While his job on Wall Street can be challenging, it's managing the health of his family that is most important. He and his wife Kimberly manage the health of four teenage children whose needs could not be more different from each other. But over time, one crucial factor has become a pillar for their family's wellness: proper hydration.
Proper Hydration & ADHD
Kevin, who describes himself as an "off the shelf" scientist says he's been testing how hydration affects his children's mood, performance and well-being. While Kevin's interest in health and wellness began as a young athlete, he says it was after his eldest child, Abigail was diagnosed with ADHD that he and Kimberly started a life-long journey of self-education about alternative ways to manage ADHD and learning issues.
"We had been looking for different things to help with her ADHD and started learning so much about it that ultimately my wife started a school for children and teens with complex learning issues," Kevin said.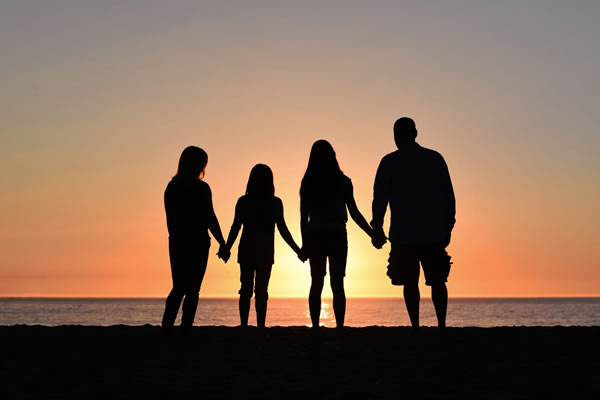 Kevin says that getting Abigail to take her medications regularly has been one of the biggest obstacles. "Getting her to take ADHD medications was an enormous challenge. My eldest daughter is still very affected by the medication and hates taking them. But when Abigail is adequately hydrated, she doesn't mind taking her medications as much. She says she feels "less zoned out"- an effect from ADHD medications and less distracted when she's taking Hydrus," Kevin said.
Many studies have shown that there's a clear link between proper hydration and cognition, especially among children and adults with ADHD.
With a lot of self-education, experimentation and hard work, Abigail is now a freshman in college attending the Art Institute of Chicago. But Abigail isn't the only child in the family who has benefited from hydration.
Hydrus, Teens & Athletic Performance
Kevin and Kimberly are also parents to a 16-year-old David, a gifted athlete and Amelia, an aspiring ballet dancer. Hydrus has helped to improve their athletic performance and stamina as well. "My son is very fresh towards the end of the game when a lot of his peers aren't. I've noticed that he is still energized during the end of the practice and not feeling parched. He says he sees a noticeable difference when he takes Hydrus before practices and games." Kevin said.
Amelia, who wants to become a ballet dancer, spends countless hours practicing in her bedroom and over Zoom classes and Hydrus helps her to boost her focus and concentration.
Autism & Hydration
And then there is their youngest child Ainslie. Ainslie is 13 years old and has autism. Ainslie experiences frequent mood swings and is what Kevin calls a "professional pill popper." Ainslie takes more than 100 pills a day because managing her symptoms requires a lot of counterbalancing. Countering the side effects of prescription medications and supplements include everything from keeping her gut healthy to managing moodiness and emotional outbursts.
"After regaining the hydration, Ainslie is not irritable anymore. Hydrus helps get the electrolytes and water delivered when and where she needs them and makes her medications and supplements work more effectively. It's like all systems are firing and operating optimally," Kevin said. "Many parents lose hope and throw in the towel, telling themselves that this is as good as it's going to get. But Ainslie has climbed so many stairs to independence from speaking to doing reading and math. If we can add another 5%-10% increase in her independence, it's well worth the effort," Kevin says.
Understanding Hydration: The Big Picture
Kevin says proper hydration isn't just a fad or a health tip, it should be an essential part of your daily routine and lifestyle. He says there are so many tangible health benefits of hydration that no-one really talks about.
"Water is abundantly available, and we know it's essential. But no-one has put it into perspective. We know you work optimally at your highest peak when your body can deliver electrolytes and other minerals when you need them. I believe that getting minerals like sodium in the right place at the right time is what keeps your body working properly. That's what Hydrus does. And the speed at which it does is unbelievable." Kevin said. "I've seen how Hydrus improves the well being of my family. It's the most meaningful thing you can do to ensure that your body is functioning optimally." Take Hydrus twice a day, and Feel the Difference Now.